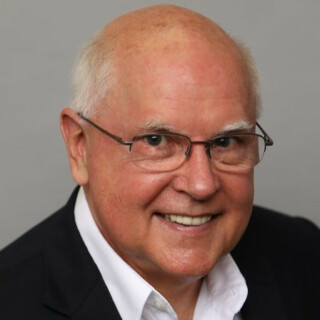 Fixing the Root Cause of Business Problems
On this episode of Where There's a Will, There's a Way, host Will Crist sits down with Wendy O'Donovan Phillips, Founder and CEO of Big Buzz Inc. Wendy founded the marketing agency 15 years ago as a one-woman team, and she's grown her business substantially in the time since. Today, she and her team are working on plans to franchise the agency, and they will have ten franchised locations by 2032. Throughout the episode, Will and Wendy discuss Big Buzz's big plans, trusting your team, and several other core principles of EOS.
Big Buzz's Big Plans
Big Buzz is an award-winning marketing agency that solves complex marketing problems for businesses in the care industry. The agency is passionate about helping those in dentistry, senior living, and healthcare. They are known for fusing people, processes, and priorities to deliver powerfully focused marketing solutions for those they serve.
The agency has seen significant success over the last 15 years, some of which should be attributed to the relationships they build with clients. Rather than trying to reproduce assets and strategies from previous successful campaigns, Big Buzz starts an open and honest dialogue about their clients' specific needs.
"I find that the best working relationships, whether it's with a team member or a client—any professional relationship—the best ones are where we're open and willing and honest and vulnerable." (7:55) – Wendy O'Donovan Phillips
Trusting Your Team
One of the most impactful lessons Wendy learned while implementing EOS was trusting her team. As her business grew prior to EOS, Wendy found it difficult to relinquish some of the duties she was responsible for when she was a one-woman team. Through EOS, she experienced the benefits of trusting her team and listening to their many ideas.
"I think one of the most helpful things to me throughout [implementing EOS is] I now see so much more clearly what terrific ideas there are on the team that aren't my ideas." (19:31) – Wendy O'Donovan Phillips
Similarly, Wendy learned the countless benefits of establishing systems and infrastructure within Big Buzz. Before EOS, she imagined that her one-woman team was as simple as Big Buzz would ever be. 15 years later, Wendy understands that establishing systems, hiring the right people, and compensating her team appropriately is what will actually simplify her agency. Now, she has time to take a sabbatical, think big picture, and write books.
"What I have learned is that the more infrastructure, the more of the right people, the more revenue and profit that we gain, the more fun it is, the more financially free we all are, and the more opportunity there is for everyone. And so my vision for this is to create a ripple effect." (39:24) – Wendy O'Donovan Phillips
Transform Your Business Today
For more stories like Wendy's, check out other episodes of <a href="">Where There's a Will, There's a Way, where Will Crist talks with entrepreneurs and business leaders who have experienced the life-changing effects of the EOS model.