Chairs Jeff van Winkle and Karen Kaplan- Chicago II
The Chair Corner
0

replies
0 likes
0 votes
22

views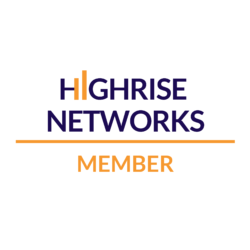 Chicago II Co-Chairs, Jeff van Winkle, and Karen Kaplan started their second year of membership, taking the lead of the group. Since both have been very involved and made excellent contributions during the mastermind discussions, it made perfect sense to ask them to Chair the group. Jeff and Karen have some great advice for new Chairs, new Members, and anyone looking to get reengaged with their group. First, volunteer to be a Featured Member - your group can help you in more ways than you know. Next, schedule one on ones with your fellow Members - building out these relationships can make a big difference for you. 
When asked what they have learned about themselves since becoming the Chairs, Karen said it's been a confidence booster for her because she sees that the group likes being led, and participation is higher when the structure is in place. Jeff said that he has been reminded of the importance of organization and that provides the push he needs to stay on top of planning for group meetings. 
Both Chairs said they look forward to many aspects of the meetings. Jeff looks forward to hearing about what has happened over the course of the month with each group member, what has changed, and what they are working on now. Karen really enjoys the diversity of the group. With Members from different industries and backgrounds, there is always something new to learn each month. Those learning opportunities often result in knowledge that Members can apply in their own businesses.  
On occasion, members may feel like they do not have anything to contribute to the mastermind discussion, but Karen and Jeff have committed to ensuring everyone in the group not only has a voice but also knows their input is valued and desired. Jeff is really good about asking specific questions to get all members engaged. Karen also utilizes this strategy and recognizes that it helps build confidence amongst members.  
Chairing the Chicago II group means a lot to Jeff and Karen. It's been an opportunity to provide more direction in the decision-making process, taking a deeper dive into the mastermind discussions, and strengthening connections with members. Chicago II continues to meet in a hybrid format and values their in-person interactions. They also have a monthly social event that you don't want to miss if you are in the area!