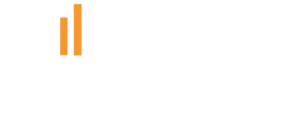 SHARE YOUR NEWS, KNOWLEDGE & INSIGHTS
We offer multiple channels that enable you to reach Members across the Highrise community. Submit an article or share your latest news!
Information Sharing Opportunities
Harnessing the power of collective knowledge and experience to benefit each other.
Using various communication tools and channels, you will have the opportunity to access insights shared by other Highrise Community Members and to get national exposure for your own unique and promotional content or to learn and grow from conversations with other Members. Here is an overview of the opportunities we offer:
Highrise Newsletter
We deliver our latest news directly to a mailing list of more than 10K high-level professionals. The newsletter typically includes a Featured Article, written by a staff member or submitted by one of our Members. We encourage you to submit an article today. You can use the form to the right.
Highrise Insights
Available on our website, Highrise Insights is a hub of information providing a collection of articles, including those featured in our newsletter. Submitted articles follow specific guidelines of being informational, not promotional, and are carefully reviewed by our staff.
The Highrise Rooftop
For logged-in Members, we offer an online conversational platform called The Highrise Rooftop. Using a forum structure, The Rooftop offers our Members the opportunity to promote their businesses or events, share their latest news, start a topic or conversation, ask for a recommendation, and more. Check it out here.
Social Media
We also utilize our social media channels to highlight our Members, promote events, share featured articles, etc.
If you haven't yet, be sure to connect with Highrise Networks and the Founder, Forrest Blake on LinkedIn. We would love the opportunity to repost your news or have you share our posts as well.
Make sure you know about all of the opportunities available to you as part of your Highrise Networks membership and leverage your investment.