WELCOME TO THE HIGHRISE COMMUNITY​
Schedule a quick chat with Greg today to learn more about the membership options we offer and the benefits of joining our community. He can also answer any questions you may have about the costs, membership differences, networking opportunities, and more.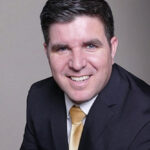 Gregory Hack
VP of Membership​
ABOUT THE HIGHRISE COMMUNITY
We are excited that you have decided to explore membership in the Highrise community – offering six options for mastermind discussions and professional networking from Apex Boardroom and Highrise Mastermind to Highrise Networks and Highrise Now. We are committed to helping our Members grow their networks and elevate their businesses by fostering meaningful relationships, in-depth conversations, and resource sharing.