Highrise Networks takes traditional networking to the next level, elevating your ability to build relationships, expand your network, and collaborate with other senior-level professionals.
Does this sound like you? Schedule a quick chat today to learn more about Highrise Networks, the cost, and benefits of Membership, and to determine if we are the right fit in helping you catapult your business to the next level.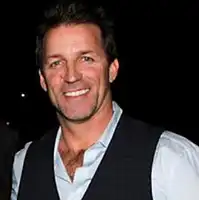 Mark Coulter
VP of Membership
Mark Coulter is a small business owner and tenured sales professional with a wealth of experience in business development, account management and relationship building. He possesses a long standing reputation for his partnering and sponsorship programming as it relates to growing clientele, as well as his contributions to customer engagement, retention, and dedication to improving the overall experience. He is an accomplished professional who has been a part of several turn-around, growth driven, and aspirational teams. 
Select a time from the schedule to speak with our VP of Membership, Mark.