Highrise Networks takes traditional networking to the next level, elevating your ability to build relationships, expand your network, and collaborate with other senior-level professionals.
Does this sound like you? Schedule a quick chat today to learn more about Highrise Networks, the cost, and benefits of Membership, and to determine if we are the right fit in helping you catapult your business to the next level.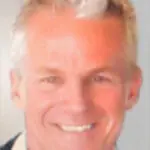 Mark Scanlon
Co-Founder, COO
Mark Scanlon, Co-Founder and COO, has over 25 years of corporate strategy, operations, finance, marketing and team-building experience in a diverse range of industries as a principal and an advisor.
Select a time from the schedule to speak with our Co-Founder Mark.